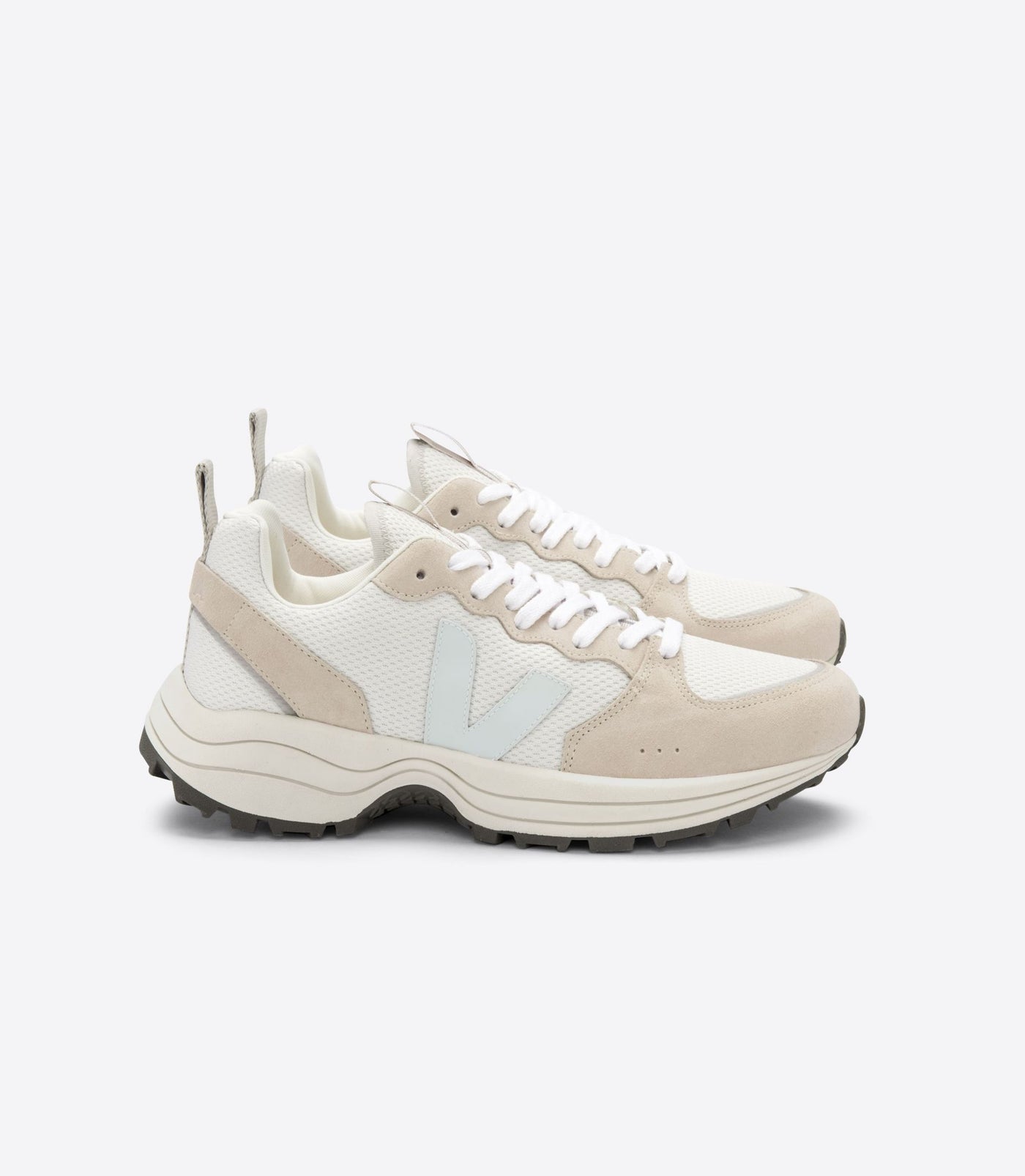 Veja
Venturi Mesh || Menthol
$180.00
So excited for some fresh Vejas! 
Upper: Alveomesh (100% recycled polyester)
Panels: Suede and T.P.U. details
Logo V: Amazonian rubber (26%) and rice waste (22%)
Insole: Sugar cane (52%) and recycled polyester (23%)
Midsole: Sugar cane (54%)
Outsole: Amazonian rubber (24%), rice waste (29%)
Cushion latex: L-Foam (30% natural latex from Brazil)
Lining: Tech (100% recycled polyester)
Laces: Organic cotton (100%)
Backloop: Recycled polyester (100%)
Made in Brazil

The Alveomesh is a technical fabric made out exclusively of recycled polyester. It brings breathability, flexibility and lightness to the shoe. 100% recycled polyester.