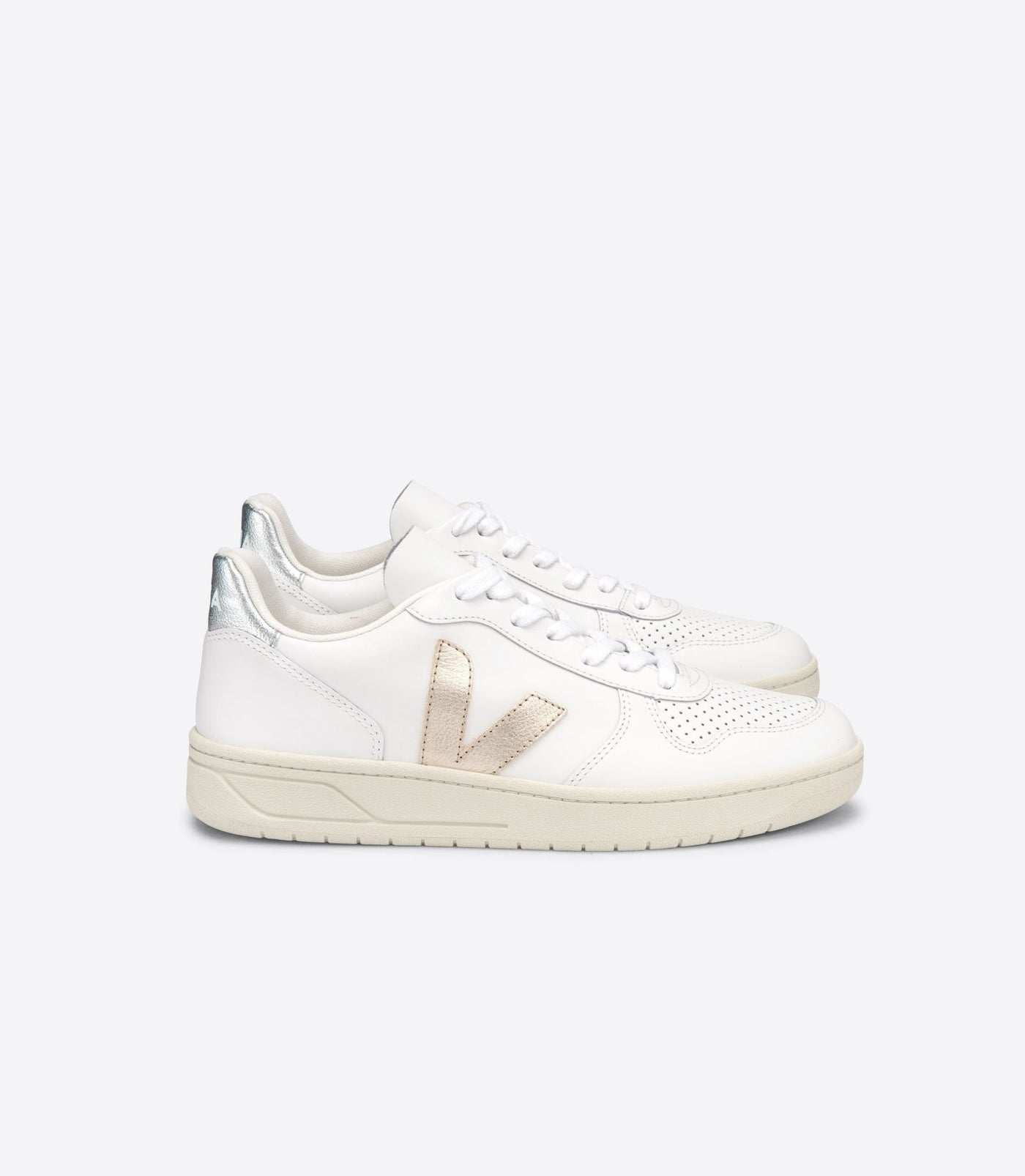 Veja
V-10 || Silver Platine
$141.00
SILVER + GOLD! WHAT A COMBO!  The Best Selling V10 style is back in this fresh design.   Comfy, fun, sustainable, true to size... 
THE NITTY GRITTY:
- Upper in leather
- Panels made out of leather
- Logo V made of leather
- 100% organic cotton laces
- Soft inner lining (33% organic cotton & 67% recycled polyester)
- Insole made of sugar cane (34%), amazonian rubber (11%), organic cotton (11%) & recycled E.V.A.* (8%)
- 59% bio-sourced and recycled outsole: made from amazonian rubber (24%), rice waste (23%) & recycled rubber (12%)
- Made in Brazil


The leather comes from farms in Rio Grande do Sul. It is tanned in Brazil according to REACH standards. The use of water is reasoned during the tanning process. The tanneries supplying VEJA leather are certified L.W.G. Gold by the Leather Working Group, which promotes sustainable practices that have a positive impact on the environment in tanneries.