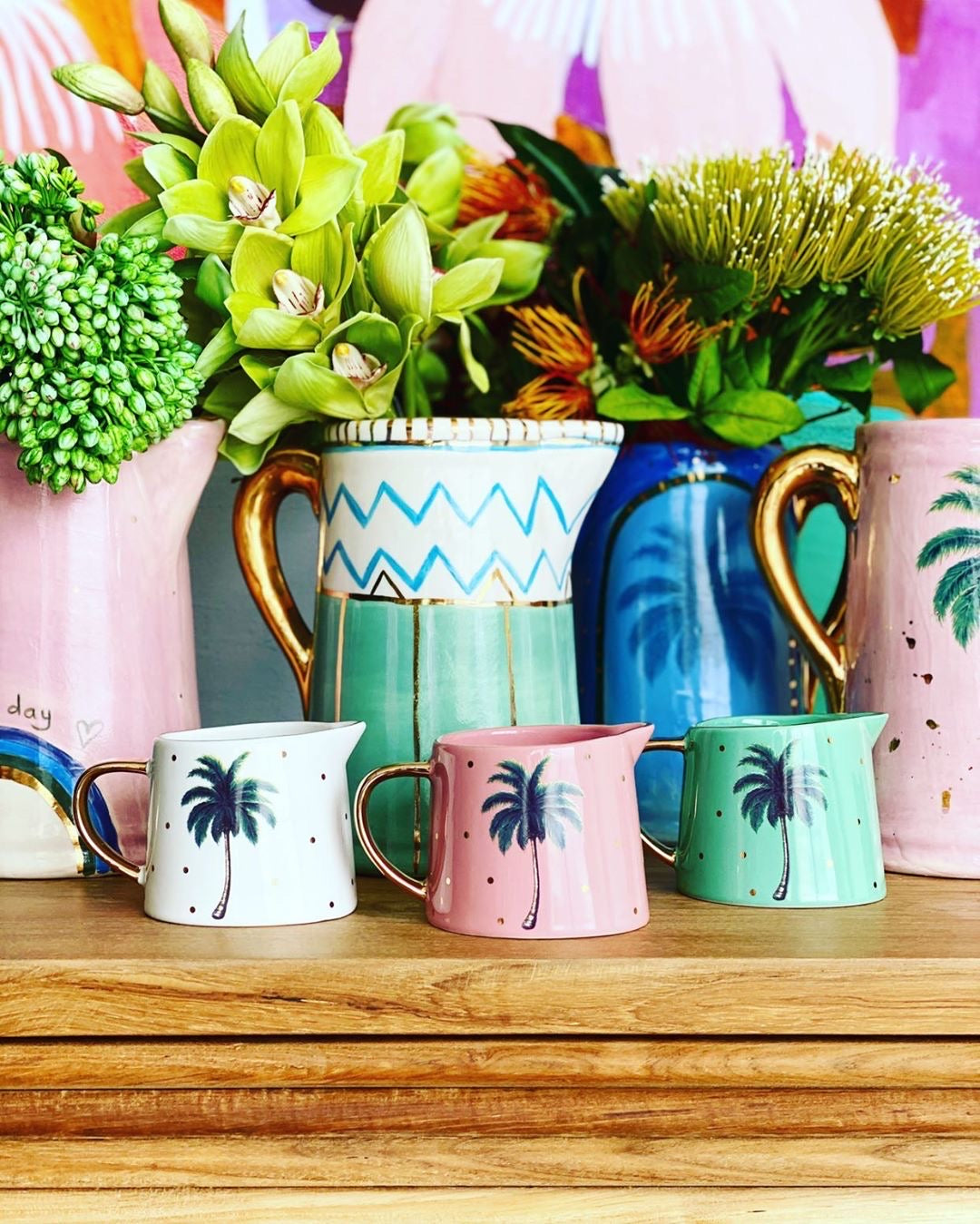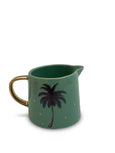 carla dinnage ceramics
Palm Mini Jugs
$111.00
Gift to self?  Christmas shopping?   Life in Lockdown getting g-damn boring and you need some cute little ceramic jugs to bring a bit more fun?  Little flowers in the garden looking like they need to be cut and put in a fun jug?  Almond milk in the box not quite as fancy as almond milk in the jug?   Whatever your reasoning these ceramic jugs are simply the best.  Share with friends (hello besties - let's have friendship jugs!) or keep all three for your own self.   No judgement, just Jugs.
Set of 3 mini ceramic jugs 8cm high.
Each piece has a gold Handle, rim and dots. The 'Imported Collections' are 100% designed by Carla Dinnage with the same look and feel of her current handmade range with her signature gold on each piece.