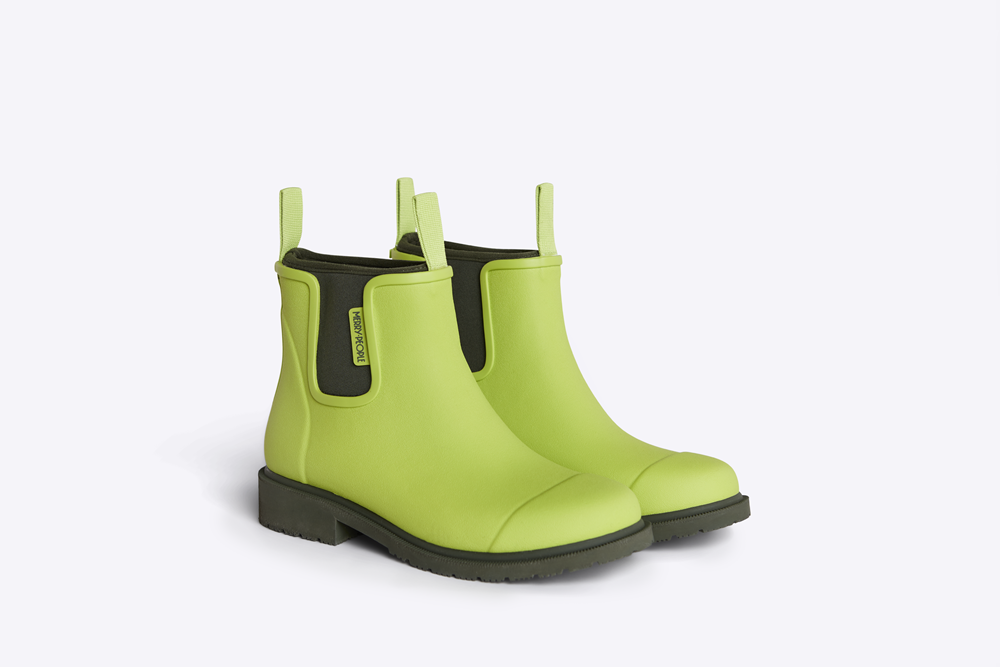 merry people
Bobbi - Lime & Olive
$102.00
Bright and zingy, our new Lime & Olive Bobbi Boot makes an impact!
Inspired by the freshness of spring, Lime is here to add a sublime splash of colour. It feels like the sun's shining, even on a rainy day!
The perfect everyday rain boot. The Bobbi seamlessly blends fashion and function with natural rubber and a neoprene lining. Our best-selling boots are designed for utmost comfort. Easy to dress up or down, wear from day to night, the Bobbi comes in a range of colours to match your style and individuality. 
100% waterproof and tested for freezing temperatures keeping your toes dry and toasty-warm
Flexible neoprene lining making it easy to slip on and off in style
100% Vegan, not made from any animal products, or tested on animals

Arch support for all day comfort