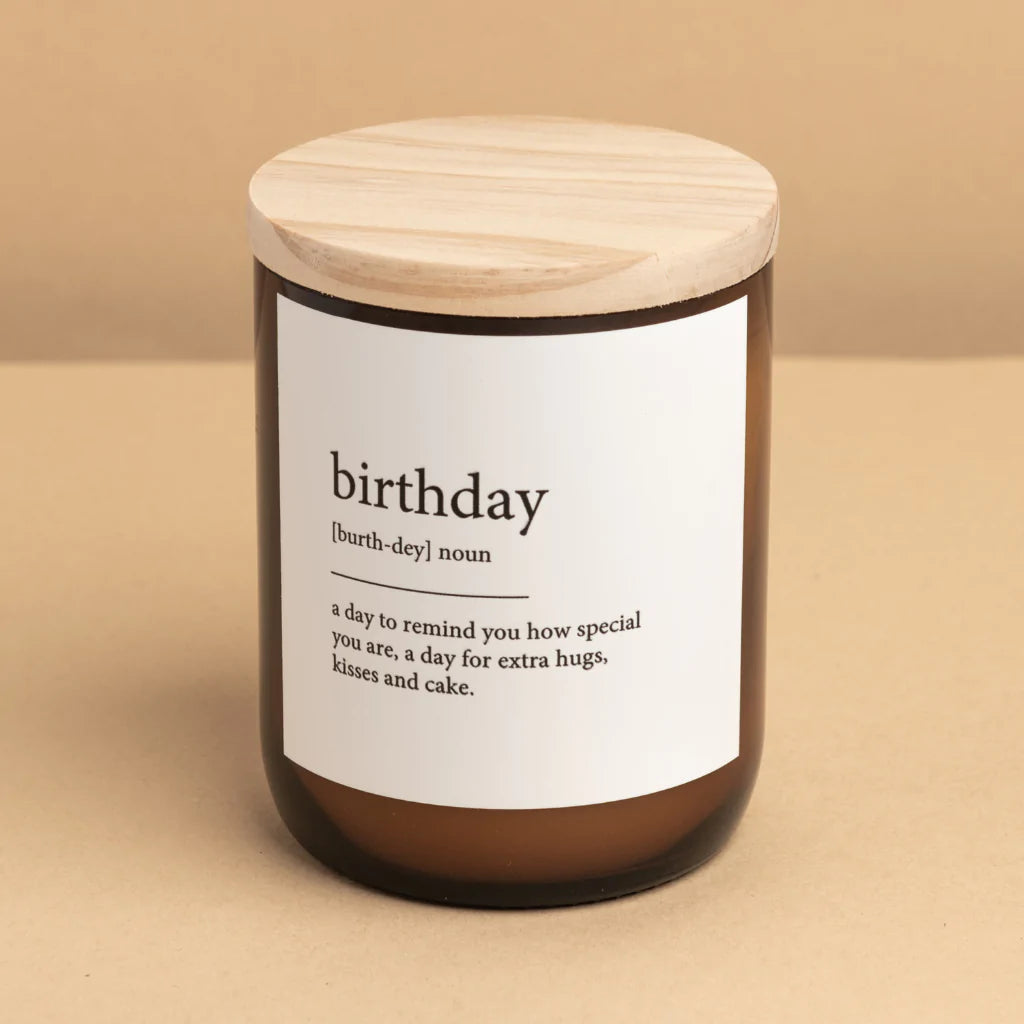 The Commonfolk
Birthday || Candle
$24.00
Handmade on the Mornington Peninsula, we love having the Commonfolk range available (and burning!) instore.  Its a joy to offer it to you online now x 
BYRON BAY ~ Bringing you warm natural vibes to your tribe, with a creamy blend of almond milk and coconut milk. This offers a subtle scent of vanilla with sweet almond, warming caramel and a mild twist of coconut.
Our Dictionary Meaning Candles, we have put together our own meanings of the words into these super cute candles!

~ Enjoy 40 hours of bliss.
~ 260g
~ Made with creamy renewable soy + coconut wax blended with our own Australian made fine fragrance oils and enriched with essential oils.