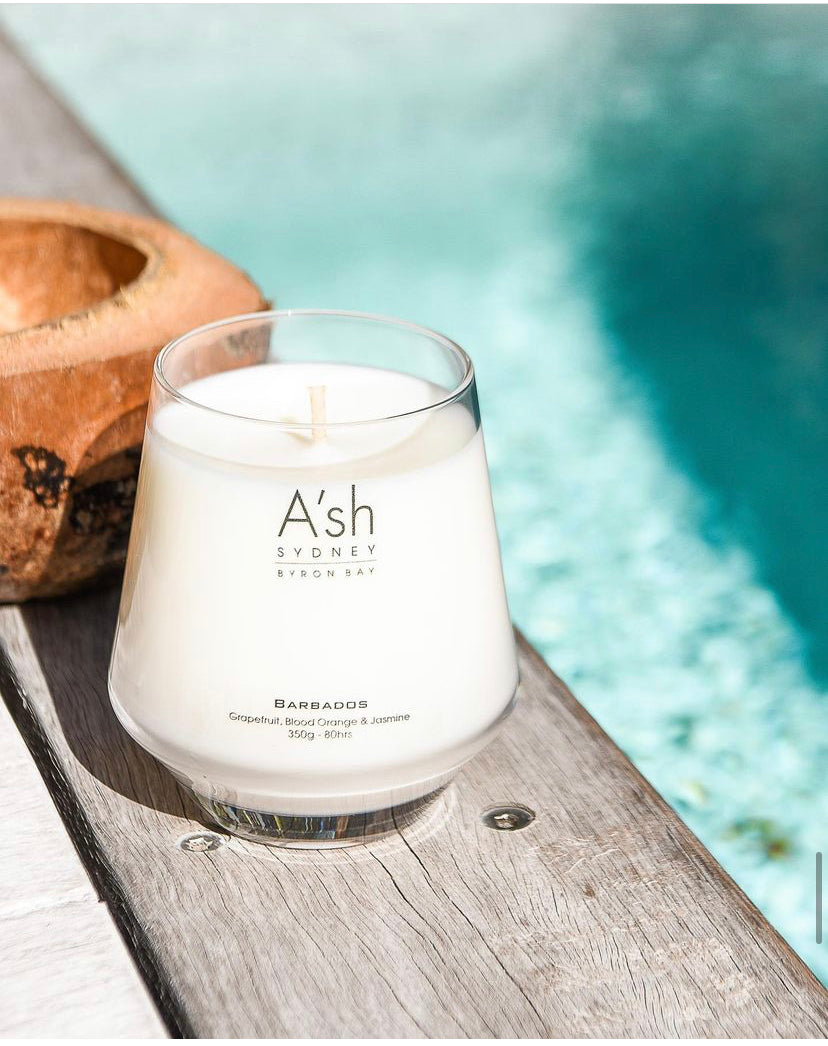 Ash Candles
Barbados || Candle
$59.95
Stuck in Lockdown?  Time for a holiday? This fruity scent will transport you straight to the Caribbean. Strolling along white sandy beaches and snorkelling stunning coral reefs in the sun-filled day. Sipping cocktails aboard your very own luxury yacht as you sail the calm waters whilst soaking in the spectacular sunsets the light fades and night falls.
Grapefruit, Blood Orange & Jasmine
 Glass Candle 350g - Wash after use and you have yourself a stemless wine glass.
Up to 80 hour burn time